Early reading skills; sight words
Sight words are words that can be recognized and "read" when seen. They are not technically read or sounded out. They are memorized. Sight words are one of the building blocks needed to become a successful reader. At Halsey Schools we start introducing sight word early so that all our Busy Bees graduate recognizing as many as they can!
Sight words are learned through repetition
By the time your children are ready for Kindergarten they will have seen and heard these sight words thousands upon thousands of times at Halsey Schools. We teach children to recognize these sight words through reading, listening, flash cards, hands-on games and traditional worksheets. As with anything repetition is key. You can help reinforce the learning at home by pointing out these words during family reading time, by playing some of these games and by practicing with these worksheets and flashcards.
50 Preschool sight words
| | | | | |
| --- | --- | --- | --- | --- |
| I | me | is | said | good |
| see | to | in | he | it |
| my | am | for | that | look |
| like | go | have | she | not |
| we | be | can | as | little |
| on | you | this | of | her |
| the | with | play | no | all |
| an | by | was | but | do |
| a | at | are | up | his |
| and | him | had | yes | they |
Months of the year sight words
| | | | |
| --- | --- | --- | --- |
| January | February | March | April |
| May | June | July | August |
| September | October | November | December |
Days of the week sight words
| | | | | | | |
| --- | --- | --- | --- | --- | --- | --- |
| Monday | Tuesday | Wednesday | Thursday | Friday | Saturday | Sunday |
Sight Word Games, Worksheets and Flashcards
Sight Word Games
Sight Word Worksheets
Sight Word Flashcards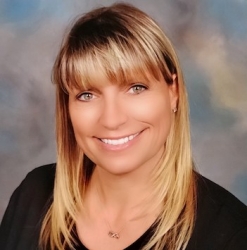 Latest posts by Jenni Rice - Owner & Director
(see all)